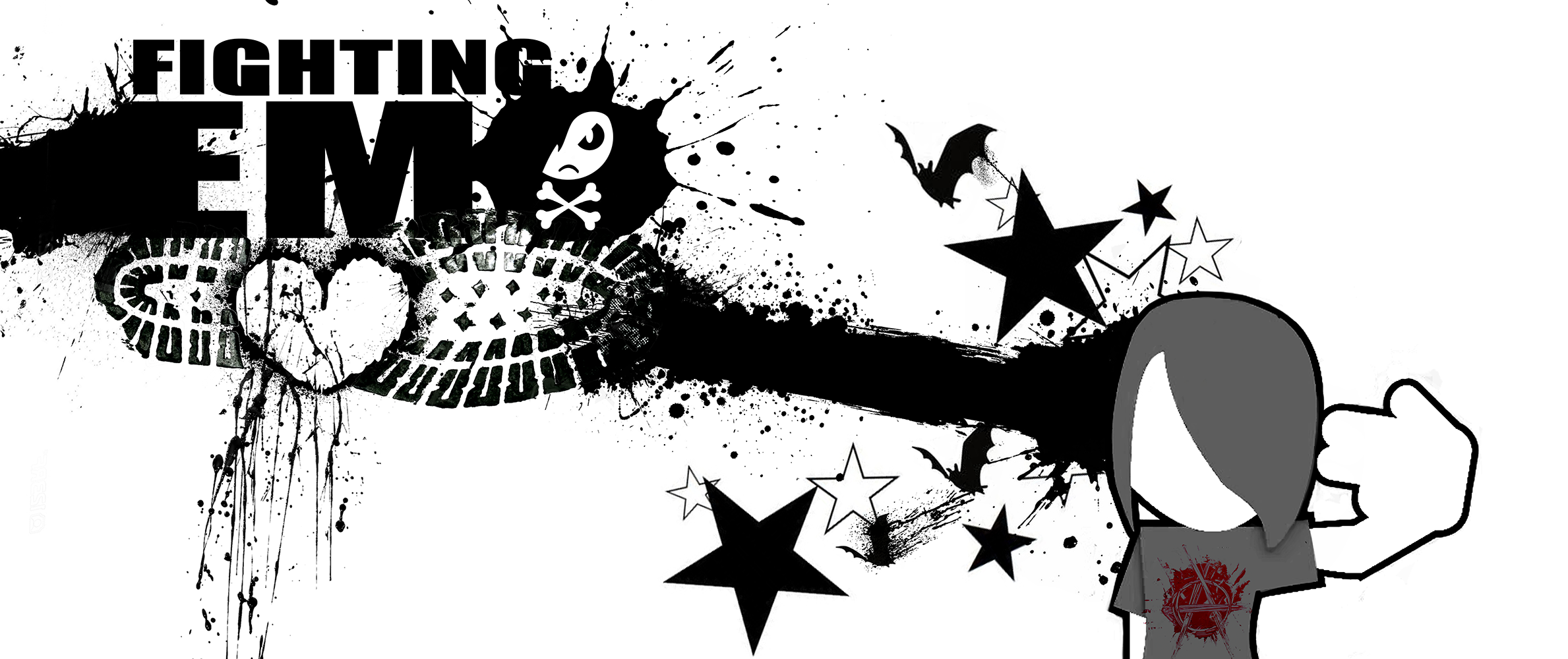 Fighting Emo
A downloadable game for Windows, macOS, and Linux
FIGHTING EMO
Angry Clint is unhappy with his neighborhood and wants to kick everything in sight. Clint collects his victims tears and uses them to go into mosh mode where he can bring the pain.
CONTROLS
Arrow Keys or WASD to move Clint.
Tap Spacebar to kick.
Hold Spacebar to mosh.
NOTES
Please rate the game and leave us a comment letting us know about things you would like to see in the game or things we could improve on.
Install instructions
For optimal viewing, when you open the game choose to use the windowed version with an aspect ratio of 16.9. If you use the full screen mode you will likely have position problems with the mouse.
Download
Comments
Log in with itch.io to leave a comment.
I gave this game a try and made a video for it! This is probably the most hilarious game I've tried so far for the Yoobee Game Jam, so great work guys!
Thanks so much for the review and kind words bro! You rock and we understand you :)
Do you really?
No problem guys! You have a fantastically unique concept here that. if fleshed out, could make a really awesome game. I really enjoyed playing it :)
Noone understands my COMMENT!! But awesome game chaps! Ill have to check out our other stuff!
Video:
The game is great overall. My only issues are, at one point when I used the mosh pit attack the screen remained shakey even after I let go of the space bar and the mosh attack was over. The other thing was when you have 50 kids crying on the screen at once, the CPU gets a bit bogged down it seems (I'm running 6GB and I have a graphics card lol), maybe when it's calling the updates the colliders are getting embedded? Though I'm not sure if that's the case because strange things usally happen when that's the case. My point is I kind of got "stuck" and my character moved kind of slower, it was hard to get out of that mess lol. Thanks though, that was a great laugh, the game is simple but fun.

Cheers for the feedback bruv. I will surely be shaking the stick of shame at Josh, haha only joking. We're stocked you enjoyed it.
Nice game bro! Cek our Review GallGames.Com :) i Hope this game have level, just it :)
Cheers bruv!! For now this will be a game of score chasing. Maybe one day, we'll develop this to it's full potential. Please stay tuned as we have some other awesome surprises on the way.